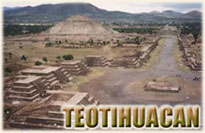 Teotihuacán is the spiritual home of the Toltecs. It is a pyramid and temple complex built thousands of years ago by a society of artists and spiritual seekers as the place where "humans awake and remember their divinity." The power of the science, art, and spiritual awareness created there influenced cultures as distant as New Mexico to the north, and the Aztecs and Mayans in the south of Mexico. Teo is a living being, ready to welcome you and hold you in the Light of your truth. The journey there leads you from awareness, to transformation, to Heaven on Earth. You will return home with experiences, tools, and new friends to support your continuing growth.
Teotihuacán is located in central Mexico, one hour north of Mexico City. We stay at the Villas Arqueológica, a wonderful hotel run by warm and wonderful people. Their web site is at: http://www.teotihuacaninfo.com/.
Every day of our stay there together, we walk into the pyramid complex and immerse ourselves in the vital energy and ceremonies that create in us a new dream of Personal Freedom. . . the freedom to be ourselves, with love and acceptance for all of Creation. In the evenings, discussion and teaching, socializing, and drinking Mexican hot chocolate brings us closer together as one living being, and strengthens our intent for the next day's journey. Click here to go to the chronicles of the Teotihuacán journey.
For a photo tour of Teotihuacán, visit the Joydancer Photo Album. This journey is also described in Beyond Fear -- a Toltec Guide to Freedom and Joy, the Teachings of Miguel Ruiz, M.D. as recorded by Mary Carroll Nelson, AND, The Everything Toltec Wisdom Book by Allan Hardman (Chapter 21).
The price of $1,195 for the week includes all scheduled group ground transportation to and from the Mexico City airport, hotel accommodations (double occupancy), and all teachings. Not included is your airfare to Mexico City, meals and, of course, souvenir shopping. I'll buy the hot chocolate. A deposit of $150 holds your place, non-refundable 30 days before departure.
PLEASE MAKE PLANS TO JOIN ME FOR THIS LIFE CHANGING JOURNEY!
Register in the Joydancer Store
If you are curious about what other people have experienced on a "Joydancer Journey of the Spirit,"

read

Testimonials here

.
Tepoztlán and the Pyramid of Tepozteco
"The legendary birthplace of Quetzoalcoatl"
An optional extension to Allan's annual
October Teotihuacán Journey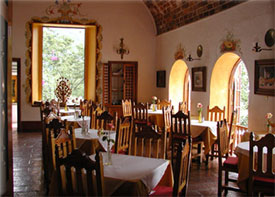 Tepoztlán is 90 minutes from Mexico City. We will leave Teotihuacán, go to the airport for those returning home, and continue south to Tepoztlán for this extension. We return to Mexico City airport, for your departure home. The cost is $1,095, which includes scheduled ground transportation to and from Teotihuacán or Mexico City airport, deluxe hotel accommodations (double occupancy), and all teachings. (Call the Joydancer office about a single supplement). Price does not include meals, gratuities, or shopping. A deposit of $150 holds your place -- non-refundable 30 days prior to departure. See air fare and travel agent details in the box below.